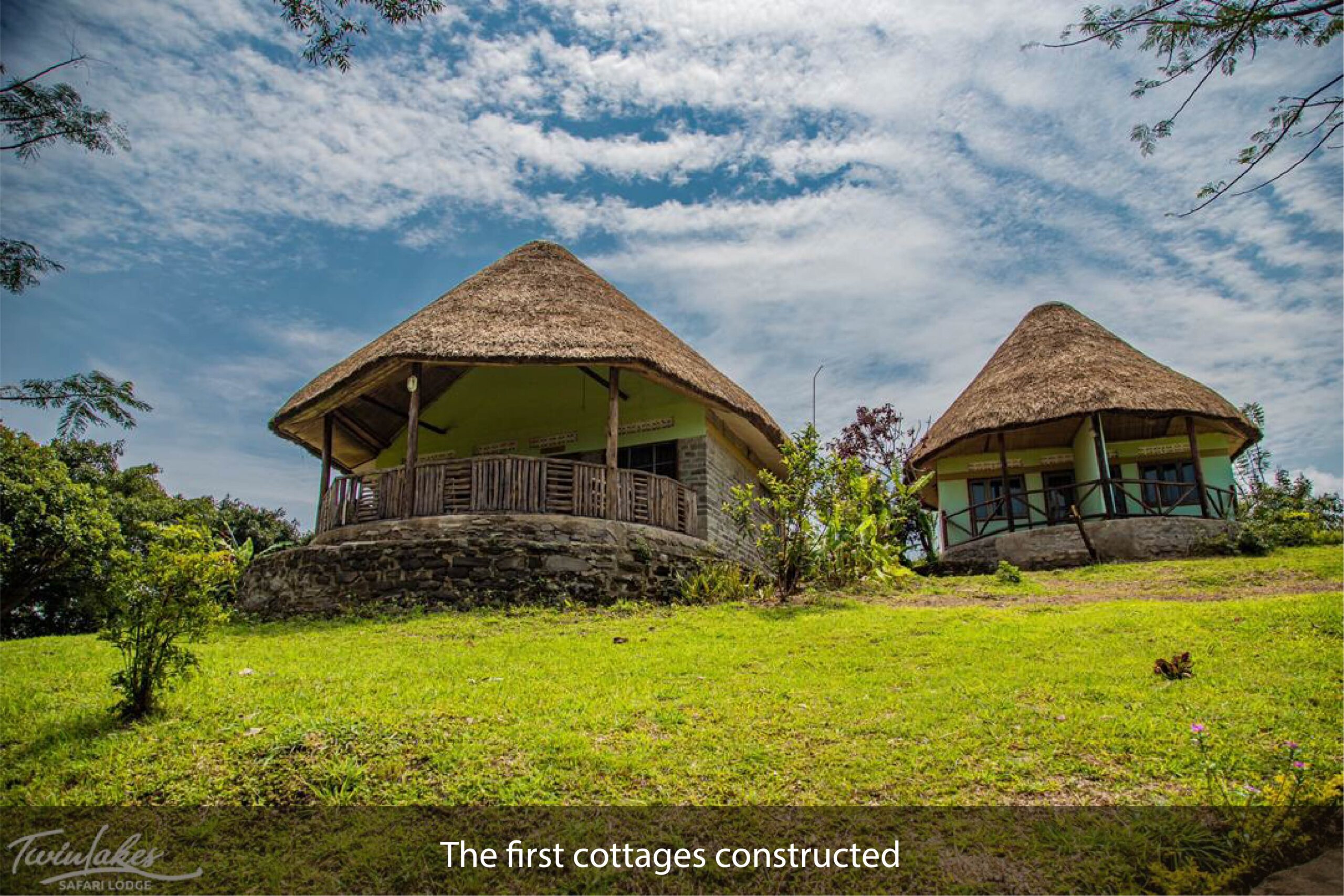 ---
Twinlakes Safari Lodge is located right on the edge of the escarpment overlooking the Western Rift Valley which is the home of the World famous Queen Elizabeth National Park established in 1952. The Lodge is at a place called Baryanika in Kicwamba sub county of Rubirizi District. From this spot one has a fantastic panoramic view of the Queen Elizabeth National Park, Lake Edward, Lake George, The Kazinga Channel,the Kyambura River Gorge home to habituated chimpanzees, and the entire Rwenzori Mountain range. On a clear day one can see the snowcapped peaks of Margharita and Stanley.
Because of its location the colonial Administration chose this hill as the seat for some government departments like the Fisheries and public works. The structure currently hosting the reception, and offices is the original residential house built for the Provincial Commisioner for Fisheries. It was built in 1948. Working under the advice and guidance of competent architects this historical building had been preserved and the Lodge built around it. The Provincial Fisheries Officer was equipped with a speed boat to help patrol activities on lakes Edward, George and Kazinga Channel. After the site was abandoned this boat suffered major looting of essential parts and was thrown away into the bush. The management of the Lodge brought it back into the courtyard as a historic relic of this place. It is intended to get experts to advise on the possibility of refurbishing this boat. Next to the main house was an aquarium that the officers used for research. This too was abandoned and totally looted. Management is in the process of restoring it.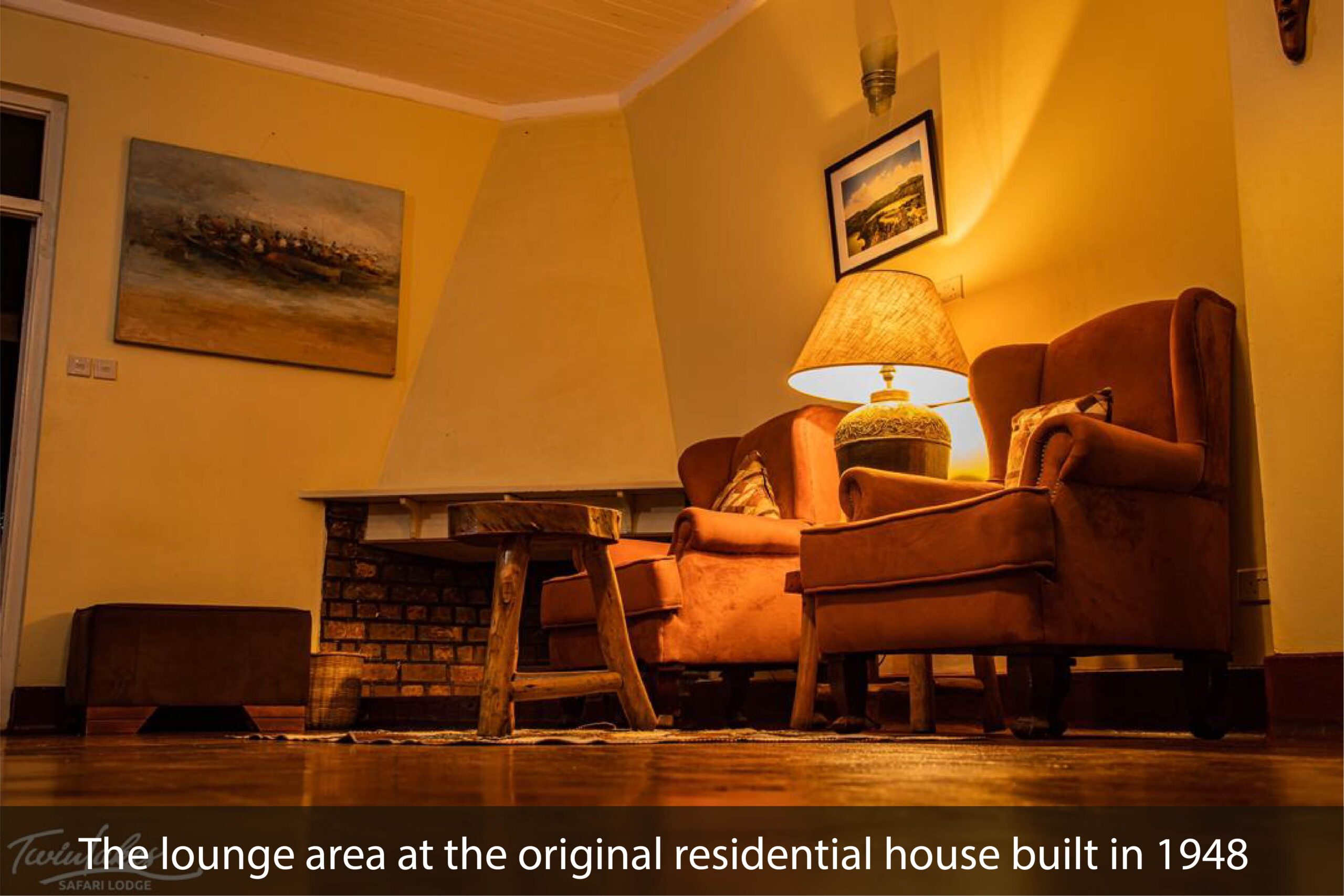 On the lower side of the Lodge is an old equally historic house that housed some of the British engineers that built the historic Katunguru bridge on the Kazinga Channel. The caption on that bridge reads that the bridge formed part of the temporally bridge across the River Thames in London during the Second World War and brought and erected at Katunguru in 1952.
On the nearby hill was built a hotel called The Kicwamba Club which was run by a British couple Mr and Mrs Bowser until 1973 when Idi Amin kicked our Europeans. The place was looted totally. Today only the remnants of the chimney remain. Across the road was land given to a retired colonial civil servant Mr Temple Perkins who apparently opted to stay and live in Uganda among the natives. Indeed he was initiated among the local Bagaya Clan. When he died in 1960's he left his property to a Ugandan family. He is buried there and that family still lives there
Because this hill was occupied by white people the local people referred to it as BARYANIKA OMU BAZUNGU literally meaning Baryanika where white people live.
Twinlakes Safari Lodge is proud to be associated with such rich history.
Written by "the founder and director, twinlakes safari lodge"